Welcome to Chai Yo Thai
A true taste of Thailand at a great price!
COVID UPDATE
We now offer a Local Delivery service & easy online ordering.
Click The Button Below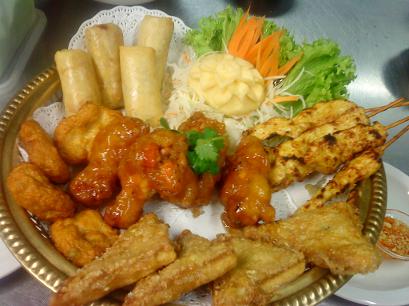 Chaiyo Platter. A beautiful selection of starters served with various dips.
About Us
We are a family run business with many years experience of cooking wonderful Thai food, delicious, healthy, traditional, affordable and fresh. Our lunch time menu starts from as little as £5.95
Food
We offer you, your friends or your family delectable cooked meals to eat at our traditional warm welcoming Thai Cafe. We can tailor a meal just for you, and of course, we also cater for events large and small. Takeaways are also available.
Take a look at our menu, and please visit us soon. Khob khun khrab/ka!
Our Aim
Our aim is to give you a delightful experience of a true taste of Thailand by presenting to you food that is lovingly cooked by our long experienced Thai chefs. We endevour to make every customer feel comfortable and relaxed in the beautiful surroundings of traditional Thai decor, with a service of warm smiles by our always friendly staff.
Customer Reviews
"When I close my eyes and i smell the aroma of the cooking, i think i'm back in Thailand." -- Mark Allsopp jnr, Nottingham.
"Suberb food, great sevice and wonderful surroundings." -- Ajn, Nottingham Society of Artists member.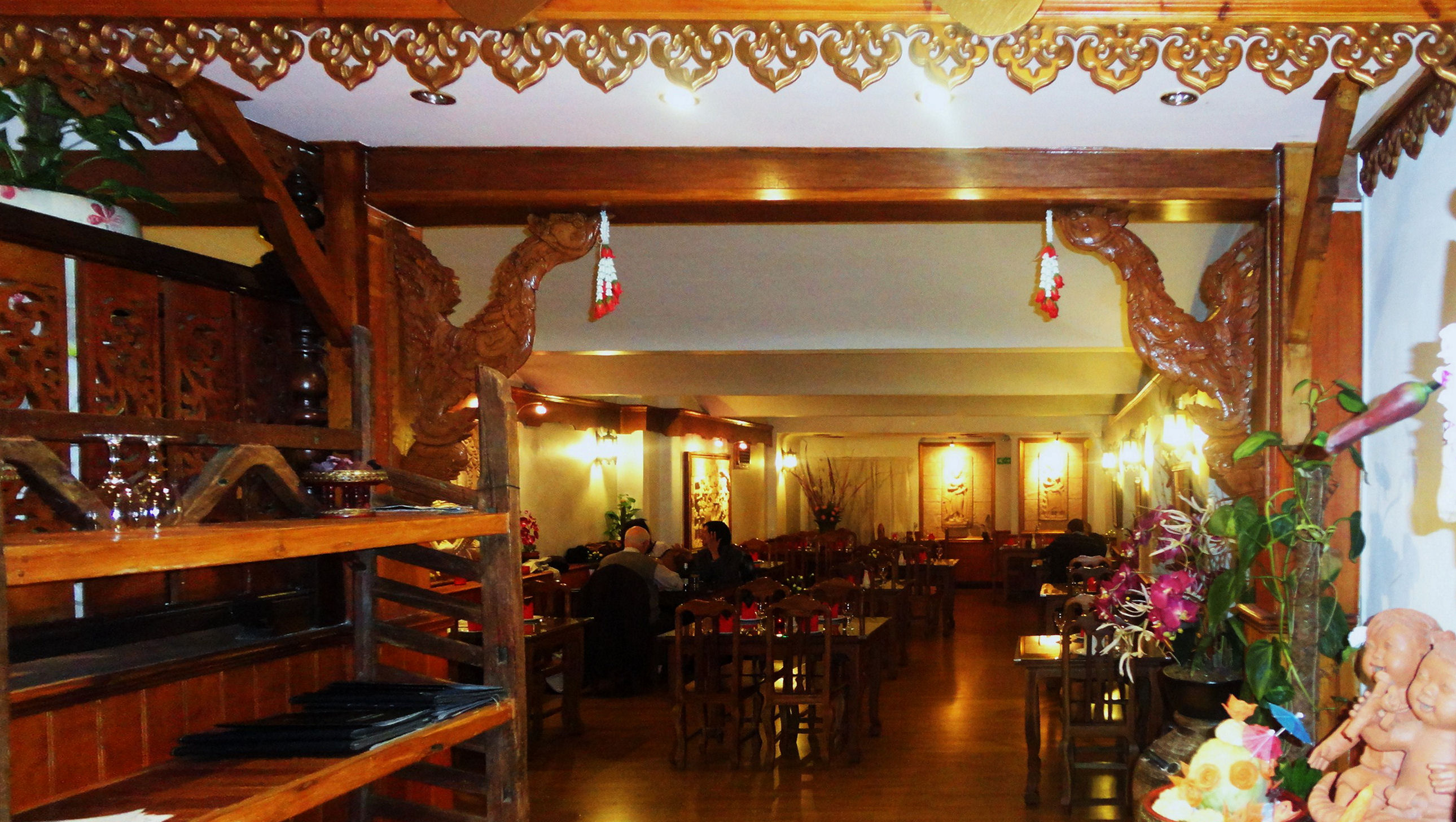 Opening Hours
From Monday 17th May 2021
For dine-in
Lunch Dinner
Sun Closed Closed
Mon Closed 5.30pm to 9.30pm
Tue Closed 5.30pm to 9.30pm
Wed Closed 5.30pm to 9.30pm
Thur 12pm to 2pm 5.30pm to 9.30pm
Fri 12pm to 2pm 5.30pm to 10.30pm
Sat 12pm to 2pm 5.30pm to 10.30pm
***Our closing time may be vary depending on circumstances***
Please call on 01159506224 during opening hours to check before coming in
Chai yo Thai Restaurant, 2 Parliament Terrace, Nottingham, NG1 5FX. Tel: 01159 506224